Biomedica on the move – 1:1 Business Virtual Meetings platform – May 25th 2021

'Biomedica on the move' invites you to take part virtually in the event "Business Opportunities in Innovative Materials in Life Sciences".
We offer the opportunity to make targeted and time-efficient contacts with visitors from Belgium, Germany, The Netherlands and abroad. Through an online platform, interested parties can present themselves in the run-up to the event with a profile and thus make targeted appointments.
The virtual meetings are taking place through an online video communication tool integrated in B2Match, with participants attending them remotely. You don't need to download any software in your laptop!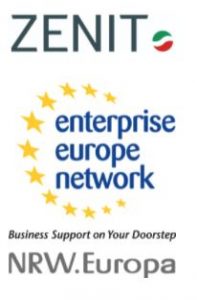 The following sectors/industries are addressed:
Healthcare
Medtech/Pharma
New materials & Nanotech
Biotechnology
Certification & Regulation
Testing/Analytics
Diagnostics
Further supply chain related activites /support services of sectors mentioned above
Biomedica on the move is intended for:
Industry
Academia
Start-ups
Investors

Dates and deadlines 
The event will be held on May 25, 2021.
There will be two slots for the virtual meetings, with 20 minutes scheduled for each meeting booked.
Slot 1: 9 – 12 o'clock
Slot 2: 13 – 16 o'clock
Register until 25 May 2021 latest
You can request and confirm meetings from 3rd May on until the event takes place, but we advice not to start last minute – only accepted requests will be scheduled, thus best contact the participants you would like to meet well in advance!
Do not forget to answer meeting requests in time!
Please take into account that the number of participants is limited.
https://business-meeting-biomedica-on-move.b2match.io/